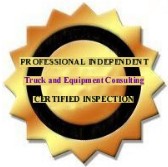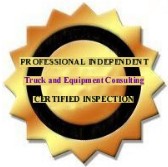 Truck and Equipment Consulting promises to provide the most professional, qualified, and most capable field inspectors for our clients as is possible, providing close supervision and monitoring, and on-site consultations and support during all inspections. Most of the inspectors we employ have experience as heavy equipment operators, maintenance specialists, including many U.S. Military Veterans with 21E field heavy equipment experience, in both Iraq and Afghanistan. All have been pre-screened for qualifications and have been extensively interviewed.

Due to the wide variety of different heavy equipment designs, different equipment brands and models, we may rely on general industry experience, general equipment experience, or mechanical knowledge, to employ the best possible inspector. It is not always possible or necessary to have specific brand or model experience.  

Each individual assignment we receive is reviewed based on location, industry, equipment type and model, video option, and all variables and parameters necessary to provide the best possible reports.

OUR FIELD INSPECTORS INTEGRITY PLEDGE

Truck and Equipment Consulting Field Inspectors pledge to provide the most thorough, detailed, accurate, and in-depth inspection of all equipment assigned to the best of their ability, including careful attention to any and all written checklists and guidelines required. Their signature on all reports submitted is a commitment to this pledge, the integrity and honesty of their work, and overall professionalism